What Happens at a Deportation Hearing?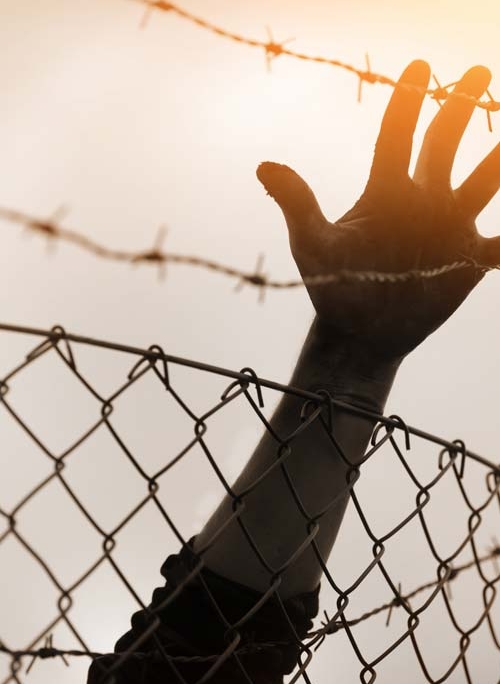 In a deportation hearing, an immigration judge evaluates the case to determine whether the individual should be deported or allowed to stay in the country. Immigrants are permitted to bring their cases independently; however, those who hire experienced attorneys tend to see more favorable outcomes.
Immigration law is incredibly complex, often complicated further by language barriers, updated rules, heightened emotions, and other roadblocks. Florida residents and families touched by deportation have a friend and advocate in Bassey Immigration Law Center.
The Deportation Process
Deportation typically begins with an investigation of the person's immigration status. The U.S. government may then issue a Notice to Appear (NTA) in Immigration Court to respond to allegations of unlawful presence. Agents may decide to detain the person to ensure appearance at the hearing.
The U.S. Immigration and Customs Enforcement (ICE) detains and deports noncitizens if it believes the persons meet any of the following criteria:
Presents a threat to public safety
Engages in criminal or illegal activities
Has violated their visa
The Hearing Process
Immigrants may attend multiple hearings before the Immigration Court makes a final decision. Here are the three main pieces of the deportation hearing process.
Calendar or Master Hearings: The court typically does not hear defenses at this stage; however, it is still important to attend for other business that may occur such as to admit or deny the allegations listed in the NTA. This is also the chance to coordinate the hearing schedule and schedule critical dates.
Merit or Individual Hearings: This is the main event where evidence is presented in support of your staying in the country. Evidence may include legal arguments, relevant facts, and witness testimony. The judge will review the evidence and decide on a course of action, which may or may not lead to deportation.
Appeals: If the judge deports you or your family member, you may appeal the decision to the Board of Immigration Appeals (BIA). You should typically file the appeal within 30 days of the initial decision. The BIA can review the evidence and may overturn the decision. If the BIA denies the request, all is not lost. Immigration attorneys in Florida can help you review additional options.
Why You Need an Attorney
If you or a loved one is facing deportation, legal representation could make or break your case. Representation is especially important for cases involving a language barrier. Language barriers hinder the ability to independently review immigration laws and defend yourself or your loved one in court.
Are you looking for an experienced immigration attorney to handle your case? Our immigration lawyers in Florida know the immigration process inside and out because we've gone through it. Contact Bassey Immigration Law Center for a case review.
https://www.basseylaw.com/wp-content/uploads/2021/04/BasseyLaw_FinalLogo-300x136-1.png
0
0
Ursula Mannix
https://www.basseylaw.com/wp-content/uploads/2021/04/BasseyLaw_FinalLogo-300x136-1.png
Ursula Mannix
2023-07-17 18:28:37
2023-07-25 20:55:53
What Happens at a Deportation Hearing?